Gracie Green, Rachael Cavalli - Impromptu Lesbian Casting (2017) HD 1080p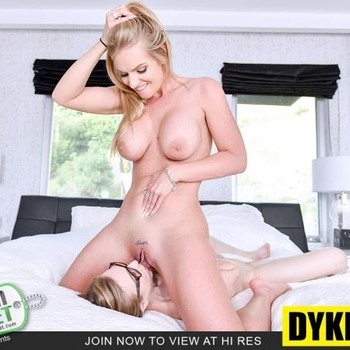 Год производства:
2017
Название ролика:
Impromptu Lesbian Casting
Жанр:
Casting, Lesbo
В ролях:
Gracie Green, Rachael Cavalli
Продолжительность:
41 min 48 s
Подсайт и сайт:
Dyked
Gracie Green was excited for her first ever casting interview. Her interviewer Rachael Cavalli was super hot and looked like she knew a lot about the business. After some preliminary questions, Rachael then ped the big one. Have you ever been with a woman before? Gracie shakes her head no then Rachael has Gracie strip down and spread her ass and pussy. Her holes were some of the pinkest she has ever seen. She then had Gracie get on her knees and start to lick her mature cunt. Gracie was pretty good for a first timer. They then switched roles and Rachael began to please Gracie like no human ever has before. Intense pussy sucking, dildo fucking, and asshole licking followed. This was the day Gracie realized that if it ain't dyked it ain't right!
Тип видео
: HD
Формат видео
: MP4
Показать / Скрыть текст
Скриншоты:
Смотреть ВСЕ МОИ РАЗДАЧИ
Загрузил:
sergej10
(23 февраля 2018 12:55)
Взяли: 339 | Размер: 3.55 Gb | Последняя активность: 26 сентября 2021 16:51
Раздают:
0
Качают:
0
Скачали:
135
Благодарностей: 1